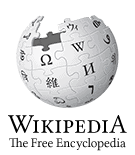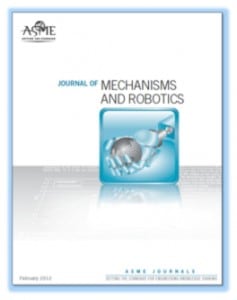 Type "mechanism" or "robotics" into google.com and the first items to appear are Wikipedia articles. In fact, chances are that any technical term in mechanisms and robotics, such as "machine," "gear," or "inverse kinematics," will yield Wikipedia articles on the first page.
Internet marketers work hard to achieve first page rankings in Google's search algorithm using techniques known as search engine optimization (SEO). In response Google regularly revises its algorithm to reduce the presence of web-sites that have poor content but high rankings, a sign of effective SEO. (1) A revision introduced in early 2011 seems to like Wikipedia.
When teaching, I check to see what my students find on-line with search terms like "four-bar linkage" and "mechanical advantage," even "screw theory" and "quaternions." Last year I became so frustrated with the poor quality of the articles appearing at the top of my searches, that on May 27, 2011 I created a user account and entered Wikipedia as a novice editor.
I am approaching one year and 3,800 edits on over 60 articles on Wikipedia. While I could not repair everything that I felt was wrong or misleading, I am claiming success, because the culture of Wikipedia imposes limits on what can be done.
This experience has sharpened my appreciation for the challenge of managing information on the Internet. Before I get to this, let me share some advice regarding the world that is Wikipedia.
https://mechanicaldesign101.com/wp-content/uploads/2016/07/mechanical-design-101LOGOf.png
0
0
Prof. McCarthy
https://mechanicaldesign101.com/wp-content/uploads/2016/07/mechanical-design-101LOGOf.png
Prof. McCarthy
2012-05-03 15:59:14
2012-05-03 16:31:45
Wikipedia and mechanisms and robotics