Mechanical Design 101 is a collection of resources to educate, guide and perhaps inspire the mechanical designer.  Please recommend links to your favorite resources, or examples of interesting mechanical devices. Additional information can be found on my Robotics and Automation Laboratory site.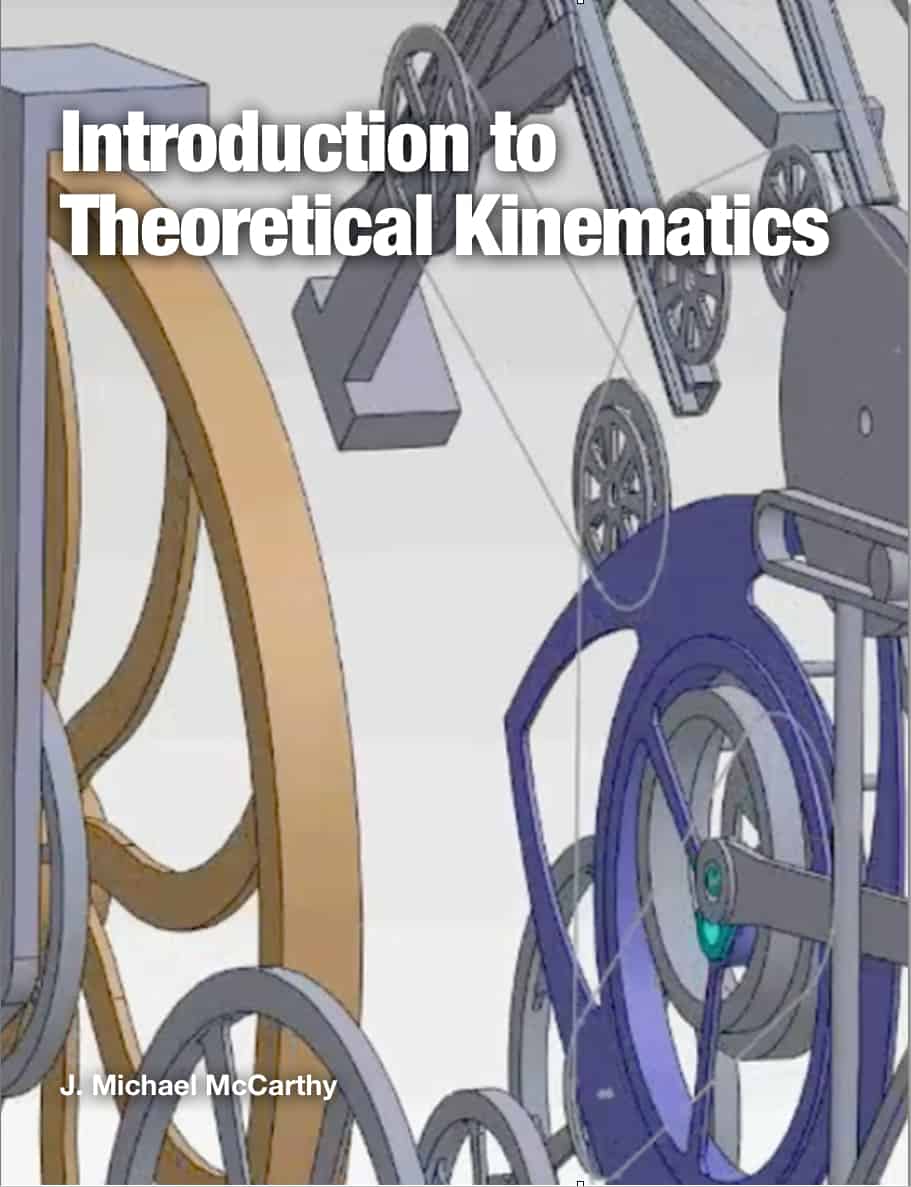 My iBook is on-line through iTunes. It is a revised version of my 1990 book. I hope you like it.
You can see it at the link: iTunes: Introduction to Theoretical Kinematics.
Also please advise me if you see any errors.  Thank you, Michael McCarthy