Month: September, 2012
Please join us on May 11, 2013 for the UCI Energy Invitational.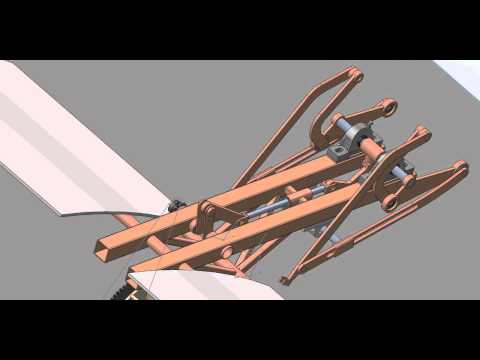 This is a revised version of the rice transplanter linkage designed by Mark Plecnik. It uses an RPR chain to provide the basic movement, which is then constrained by the addition of two RR dyads. The result is a six-bar linkage that provides a more direct movement from selection of the seedling to insertion in the ground.