Month: August, 2012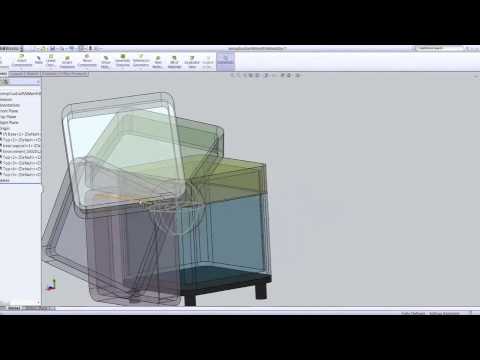 This version of Mechanism Generator uses five orientations of a moving body to design a spherical four-bar linkage. As with other versions of Mech Gen the system searches in tolerance zones around the task positions to find a number of useful designs. This is more good work by the team of Alex Arredondo and Kaustubh Sonawale.
The NSF Workshop on 21st Century Kinematics at the 2012 ASME IDETC Conference in Chicago, IL on August 11-12, 2012 consisted of a series of presentations and a book of supporting material prepared by the workshop contributors.
The book is now available at amazon.com: 21st Century Kinematics–The 2012 NSF Workshop.
And here are the seven primary presentations given at the workshop.
Colleagues joined in with two additional presentations:
Many thanks to the contributors and the attendees for an outstanding workshop.
Here is the schedule for the IDETC/NSF Workshop on 21st Century Kinematics:
The presenters for the 2012 IDETC/NSF Workshop on 21st Century Kinematics, August 11-12, 2012, Chicago, Il, have gathered background information into this book published by Springer. It is a guided compilation of work by the presenters found in their recent papers and books. We are grateful to ASME, IJRR, Robotica and Springer for the permission to reprint these excerpts.